My Private Odyssey
dance performance
Club Guy & Roni | Tomoko Mukayiama | tanzmainz | Volsap (2014)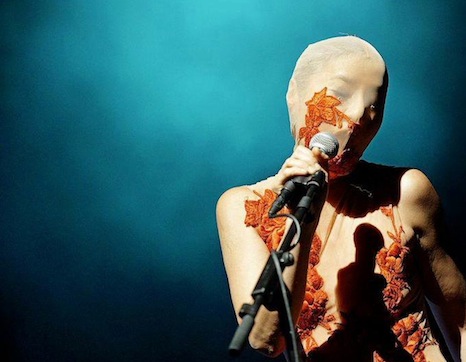 concept
Award-winning Dutch-Israelian choreographers Guy Weizman and Roni Haver present My Private Odyssey, a coproduction with the German company tanzmainz and the musical dream team of composer David Dramm, composer and pianist Tomoko Mukaiyama, violinist Monica Germino and flutist Anne La Berge. The three musicians are on stage with ten dancers, accompanied by the images of WERC video collective and a text by Ko van den Bosch (Alex d'Electrique, Noord-Nederlands Toneel).
The choreographers took Homer's classical tale of Odyssey as a starting point for a compelling journey on stage. They became inspired by the archetypical hero Odysseus, the king of Ithaca, who desperately wants to return home after the Trojan War. Odysseus' journey is filled with obstacles and strange encounters; faced with his demons, he finds his destination after an exhausting journey.
My Private Odyssey is a metaphor for the path of life of every human being, in which creativity, perseverance and courage are challenged. Dancers and musicians experience their personal journey filled with obstacles and conflicting desires. The homeland Ithaca calls, but at the same time brings out doubts; because what is the meaning of 'home' after years of absence?
In the characteristic and explosive Guy & Roni style My Private Odyssey unravels a tale full of longing and nostalgia, while all eyes are drawn to one point on the horizon. The musicians lure and call out with their playing and push the dancers across the stage. It is a tale about having the courage to live your own life, and achieving more than you ever thought you were capable of. However hard the journey, however rough the sea.
credits
choreography: Guy Weizman
music / composition: David Dramm, Tomoko Mukaiyama
text: Ko van den Bosch
dramaturgy: Veerle van Overloop
live music: Tomoko Mukaiyama, Monica Germino, Anne La Berge
dancers: Mariya Bushuyeva, Angela Herenda de Kroo, Sofiko Nachkebiya, Tijana Prendovic, Marc Borras, Camilo Chapela, Adam Peterson, Igor Podsiadly, Lewis Seivwright, Zachary Chant
visuals: WERC
decor: Ascon de Nijs
costumes: Slavna Martinovic
light design: Wil Frikken (Grand Theatre Groningen)
sound: Martin Lambeek
production
production: Club Guy & Roni
coproducers: tanzmainz, Tomoko Mukaiyama Foundation, VOLSAP foundation
support
Performing Arts Fund NL
Gemeente Groningen