GAKA film
Film (2020)
Tomoko Mukaiyama 
This is the first film directed by Tomoko and created based on the dance performance "GAKA", which was performed in 2018.
The sky is the way to the universe, if people are awed by nature, they become modest in order to be able to connect there.
GAKA is the Japanese word for noble song.
GAKA is a ritual performance in which dance, music and stage design contribute equally to an aesthetic experience together with the specific location and time of day.
GAKA is a theatrical prayer performed by 20 Japanese dancers who dance, sing and play instruments. GAKA is an enquiry into a borderland where performance and nature are actively connected and separated.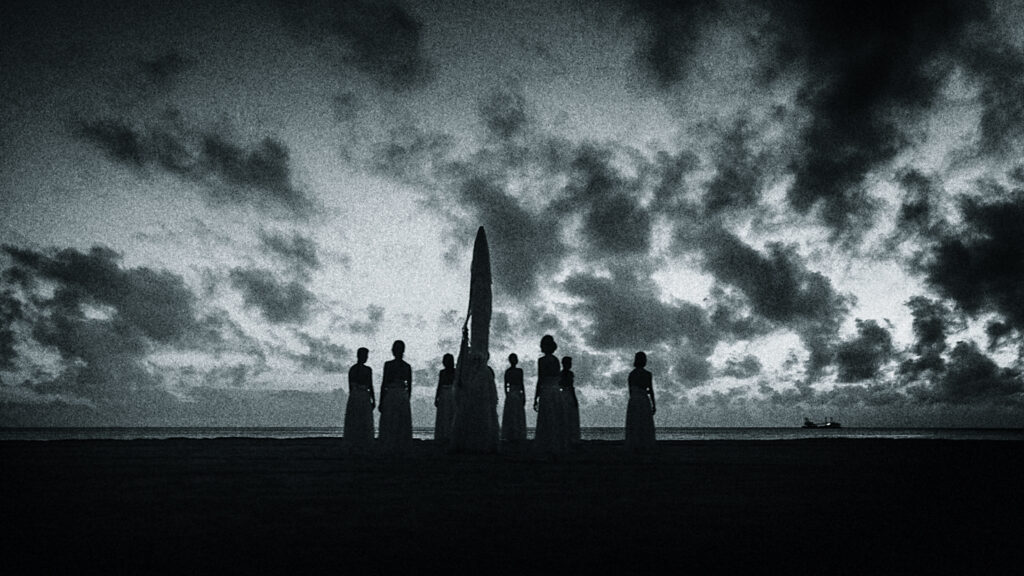 Credit
Director : Tomoko Mukaiyama and Reinier van Brummelen
Script: Aryan Kaganof
Camera: Wiro Felix
Additional camera: Yukitaka Amemiya
Sound: Kees de Groot
Sound design: Hugo Dijkstal and Tomoko Mukaiyama
Editing : Reinier van Brummelen
Visual design : Reinier van Brummelen
Visual effects: Neda Gueorguieva
Producer : seriousFilm
Supports : Nederlands Filmfonds
Cast : Ema Yuasa
Choreographer : Un Yamada
Dancer : Tomoki Kanzaki, Chisa Hirosue, Sayuri Iimori, Chinami Ito, Yoko Mita, Shoko Nishida, Yuki Nishiyama, Mayu Yamazaki, Ayako Yamashita
Technical direction : Yutaka Endo
Costume : Ting Gong
Production manager : Toshiko Uehara
Music :
Igor Stravinsky ''Petrushka ''(1947) Tableau 3 – The Moor's Room, Seattle Symphony
Franz Liszt ''Nuages gris, s.199'' (1881), piano soloist Tomoko Mukaiyama
Michael Gordon ''The Unchanging Sea'' (2016) Seattle Symphony, piano soloist Tomoko Mukaiyama
Maxim Shalygin ''Dolcissima for cello and piano'' (2015) cello Maya Fridman, piano Tomoko Mukaiyama
''Lullaby in Takeda'' voice Tomoko Mukaiyama
Thanks to :
The Museum of Art, Kochi, Kouzushima Vilage , Oerol Festival, Fonds Podiumkunsten, Stimuleringsfonds, Arts Council Tokyo, Embassy of the Kingdom of the Netherlands in Japan, Multus, Tomoko Mukaiyama Foundation