Delirium
Concert (2023)
Tomoko Mukaiyama
Delirium is the chapter IV of the lifetime cycle S I M I L A R by Ukrainian-Dutch compose Maxim Shalygin.
Delirium, also known as acute confessional state, is one of the oldest forms of mental disorder known in medical history. It is characterized by an influx of vivid ideas and continuously emerging fragments of memories. As a result, there is a false orientation in time and space.
Delirium is a musical labyrinth with the refraction of space and time.
As interpretating the unheard-of nuances of sound and emotion, four top pianists have brought the world premier of Delirium on 16 April 2023 at Muziekegebouw aan 't IJ in Amsterdam during minimal music festival.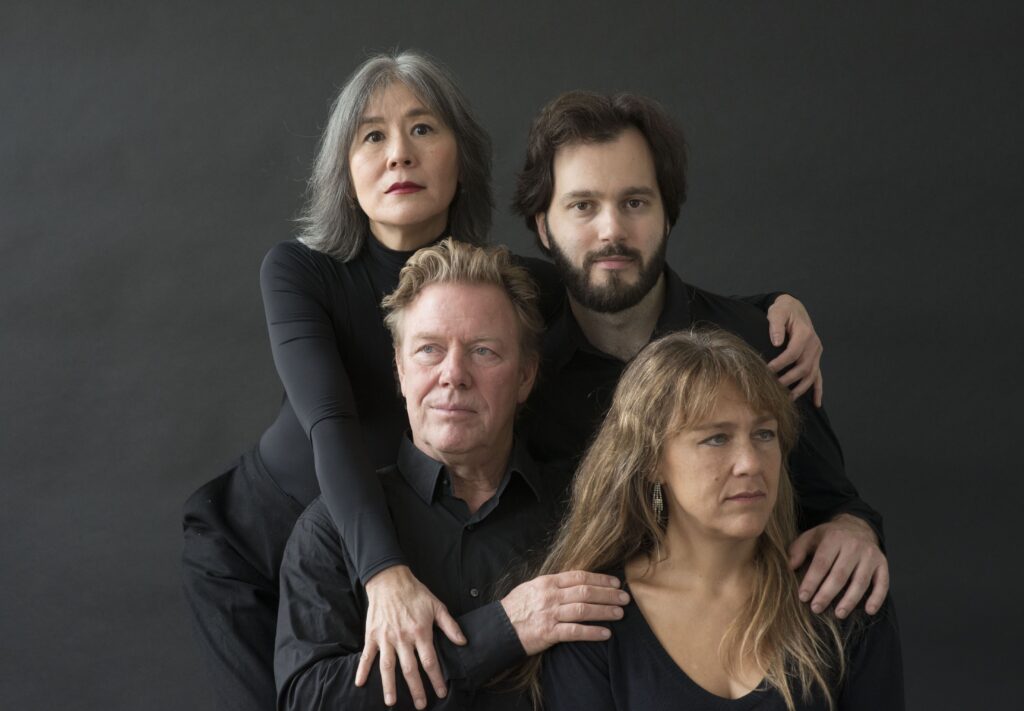 (c) Diana Blok
Credits
Music: Maxim Shalygin
Piano: Tomoko Mukaiyama, Gerard Bouwhuis, Laura Sandee and Antonii Baryshevskyi

Production: Tomoko Mukaiyama Foundation
Partner: Muziekgebouw aan 't IJ, Chris Maene
Supported by Fonds Podiumkunsten
Promotion video by Grycko Films
Premiere
16 April 2023, Muziekgebouw aan 't IJ