Multus #1: Canto Ostinato
concert and light installation (2012)
Tomoko Mukaiyama | Jean Kalman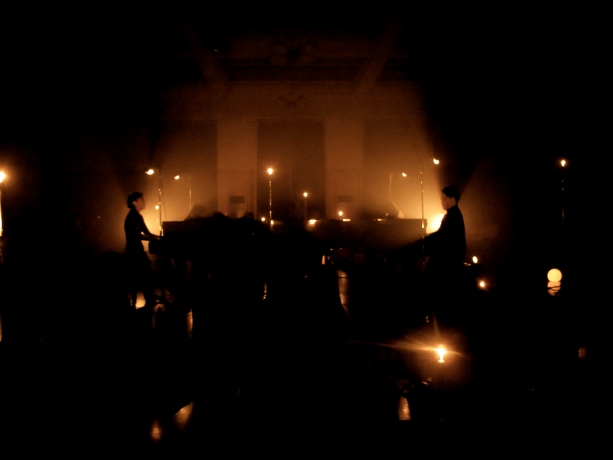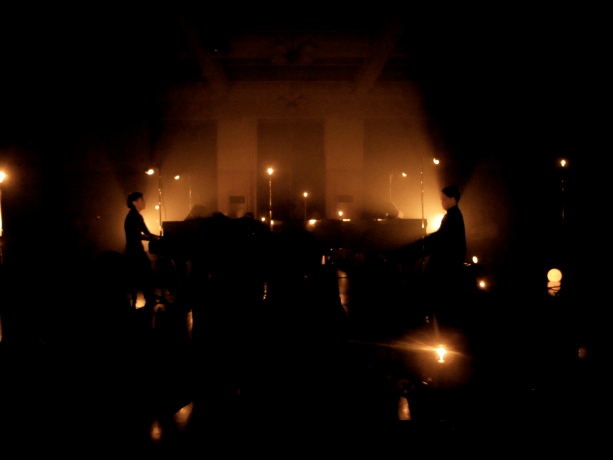 photo: Kiriko Mechanicus
concept
Multus in Latin means 'many' or 'more'. Tomoko creates a series of concerts in Japan and the Netherlands that include on one hand more pianos and pianists and on the other hand more disciplines. Tomoko is known for her multi lateral approach to music. For this series she integrates – amongst other things – lighting design and film…. Multus is an experience of more of everything!
Multus #1: Canto Ostinato
Simeon ten Holts Canto Ostinato (1976) is a classic in minimal music. This work by the late Dutch composer is almost a ritual performance on piano. Immediately after its premiere in 1979 it has been a big success and since then it has been performed all over the world until this day. Canto Ostinato is for piano solo and for multiple pianos. It has been performed by six pianists.
Tomoko confronts the audience with time and space that she shares during this concert. She made a minimal light installation around the grand piano with renowned lighting designer and artist Jean Kalman. The best timing fort his concert is before dusk turns into night. As the daylight makes a gesture of 'decrescendo', the light installation slowly shows a 'crescendo'.
Interaction
The audience is invited to bring their own light from home and to install it before the concert starts on stage. They themselves becomes a performer and their lights are integrated in the lighting plan during the concert.
photo: Kiriko Mechanicus
credits
concept: Tomoko Mukaiyama
music: Simeon ten Holt
piano: Tomoko Mukaiyama, Gerard Bouwhuis
installation: Jean Kalman, Tomoko Mukaiyama
technician: André Pronk
production: Tomoko Mukaiyama Foundation
support
Fund for the Performing Arts NL