La Mode
installation performance (2016)
Tomoko Mukaiyama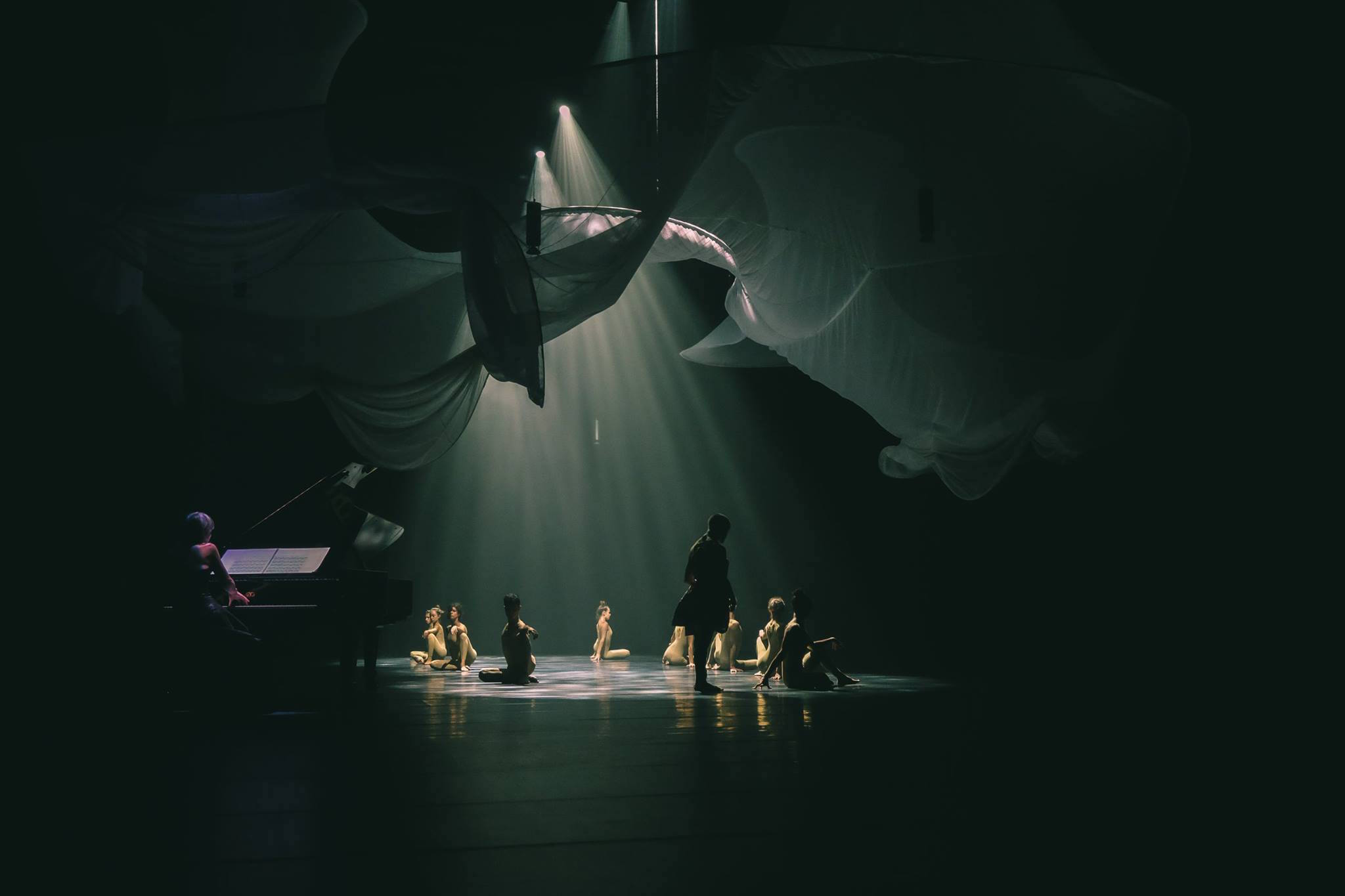 Concept
Fashion is a modern religion; a fascinating and most valid form of human expression and beauty. But fashion is also a dangerous and vulnerable way of communication, built on stereotype codes and ideas. The performance La Mode is a critical research on the sociology, history and the rituals of the world of fashion through music, dance, body, space and apparel. In exploring the boundaries and deconstructing the codes of the fashion world, La Mode will be investigating and visualizing the identity of our time and equally commenting on consumerism, materialism and fetishism.
La Mode is a performance with ten dancers, a catwalk, an architectural installation and one pianist, analyzing power, sex, desire, self-expression and the social codes around fashion. With this project Tomoko brings together a grand international collaboration with a bouquet of different artists from various disciplines.
With La Mode, the Tomoko Mukaiyama Foundation has been granted to open the very first National Theater in Taichung city and region, which is also the very first theater in Taiwan to be designed by a Japanese architecture firm – Toyo Ito & Associates, Architects. The company has been working on the design and construction of the theater and opera house for the past ten years, its forms inspired by nature and the human body. Ito states it will be the iconic work of his 45 year career as an architect.
Toyo Ito & Associates, Architects will also create the set design for La Mode, together with textile designer Yoko Ando. It will be Ito's first work as a stage designer during his career as an architect. La Mode is already perceived as one of the most important co-productions of the National Theater Taichung opening in 2016.
These images may not be used without the permission of the owner.
Credits
Concept & artistic direction: Tomoko Mukaiyama
Music: Yannis Kyriakides
Choreography: Dunja Jocic in cooperation with the Spellbound dancers
Choreographic assistants: Alessandra Chirulli, Luca Cacitti
Performers: Tomoko Mukaiyama (piano)
Spellbound Contemporary Ballet, Sarah Murphy (dance)
Costume design: Slavna Martinovic
Set design: Toyo Ito & Associates, Architects + Yoko Ando
Light design: Tanja Ruehl
Technical design/director: Yutaka Endo / LUFTZUG
Light & sound engineer: Yuji Tsutsumida / WHITELIGHT
Commissioned by: National Taichung Theater (TW)
Producer: Tomoko Mukaiyama Foundation
Coproducers: Spellbound Contemporary Ballet (IT), National Taichung Theater (TW)
Associated coproducer: Dance New Air (JP)
Partners: Transart Festival (IT)
Support: Fonds Podiumkunsten, Stichting Ammodo
Sponsor: Shiseido (approved by Association for Corporate Support of the Arts, Japan)
Special thanks to: Multus, BIGI, Ambassade van het Koninkrijk der Nederlanden in Tokyo
Speakersystem supported by Taguchi
Performances
Pre-premiere: 8 September 2016, Transart Festival, Bolzano (IT)
Premiere: 1 and 2 October 2016, National Taichung Theater, Taichung (TW)
8, 9 and 10 Ocotber 2016, Dance New Air, Tokyo (JP)