Nocturne
Installation with two destroyed pianos (2011)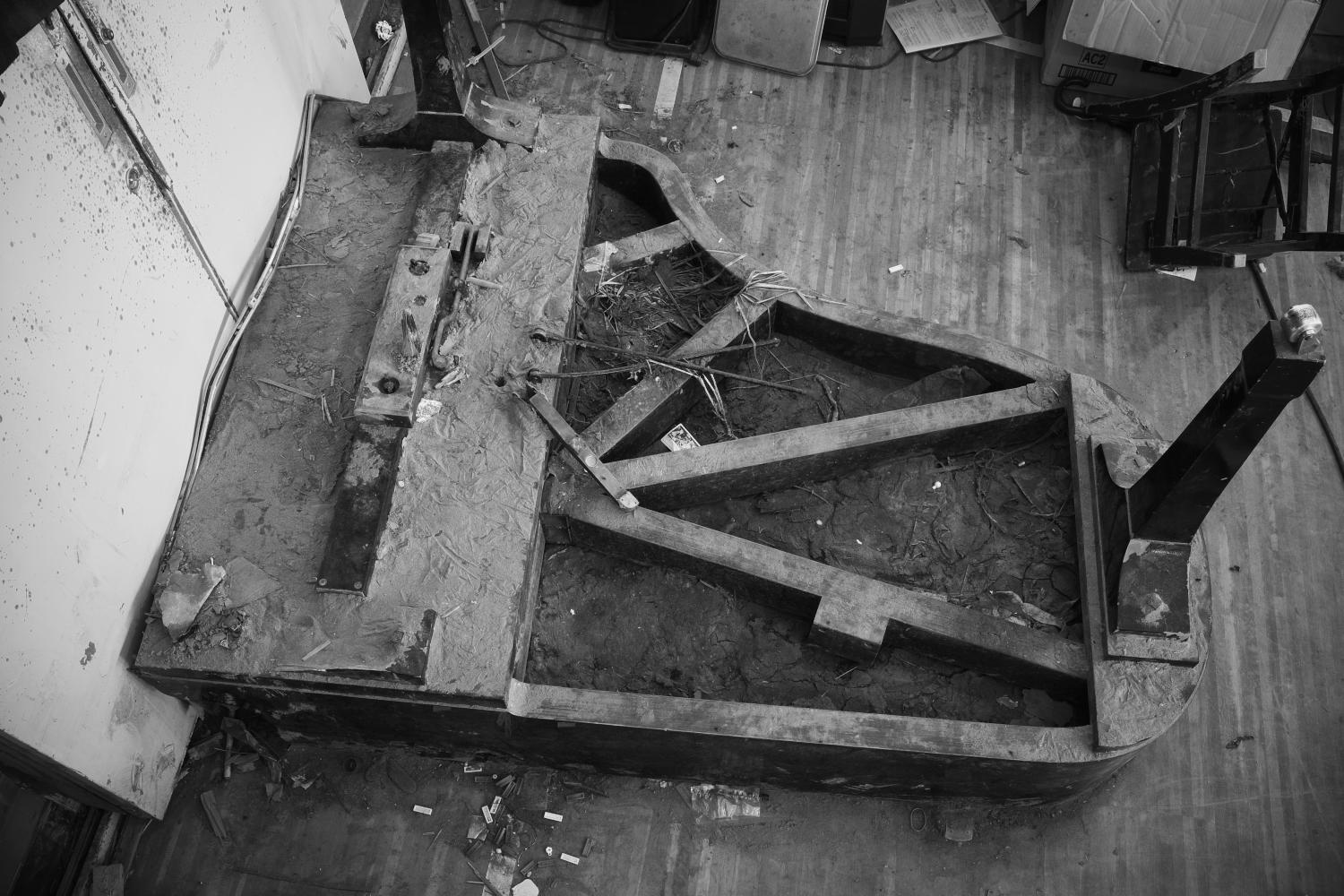 A few weeks after 3.11, my friend told me that he saw many pianos on the street destroyed by the tsumani. They died without making any sound; by the mud from the sea. The devastation of 3.11. is so enormous, that it became rather surrealistic. The piano with mud has become more real to me than any image on the news. How can one revive from such a devastate situation? How can the victims grasp the first step to go back to daily life? I heard the women in the shelters start putting their make up again after a few weeks, and that was a small sign that daily life was slowly coming back to them.– Tomoko Mukaiyama
concept
Tomoko Mukaiyama is a visual artist and pianist. She received a commission to make a new piece while living in the aftermath of 3.11. She decided to make an installation with two pianos that were destroyed by the tsunami. The pianos are set up inside a gallery space next to each other. One is destroyed and covered with mud and debris from the tsunami waste. The other is covered with shiny, warm coloured lipstick pigments to express the hope of returning one day to normal life; carrying the tsunami as a broken memory in the hearts of so many who lost everything.
The pianos together form a place of commemoration.
Click here for photos and information in Japanese.
credits
concept & design: Tomoko Mukaiyama
production: Tohoku University of Art & Design, Takenori Miyamoto & Tomoko Mukaiyama Foundation
sponsor
Kosé Corporation
support
Royal Embassy of the Netherlands in Japan
Asahi Beer Art Foundation