DEC 5
yearly concert tradition (since 2015)
Tomoko Mukaiyama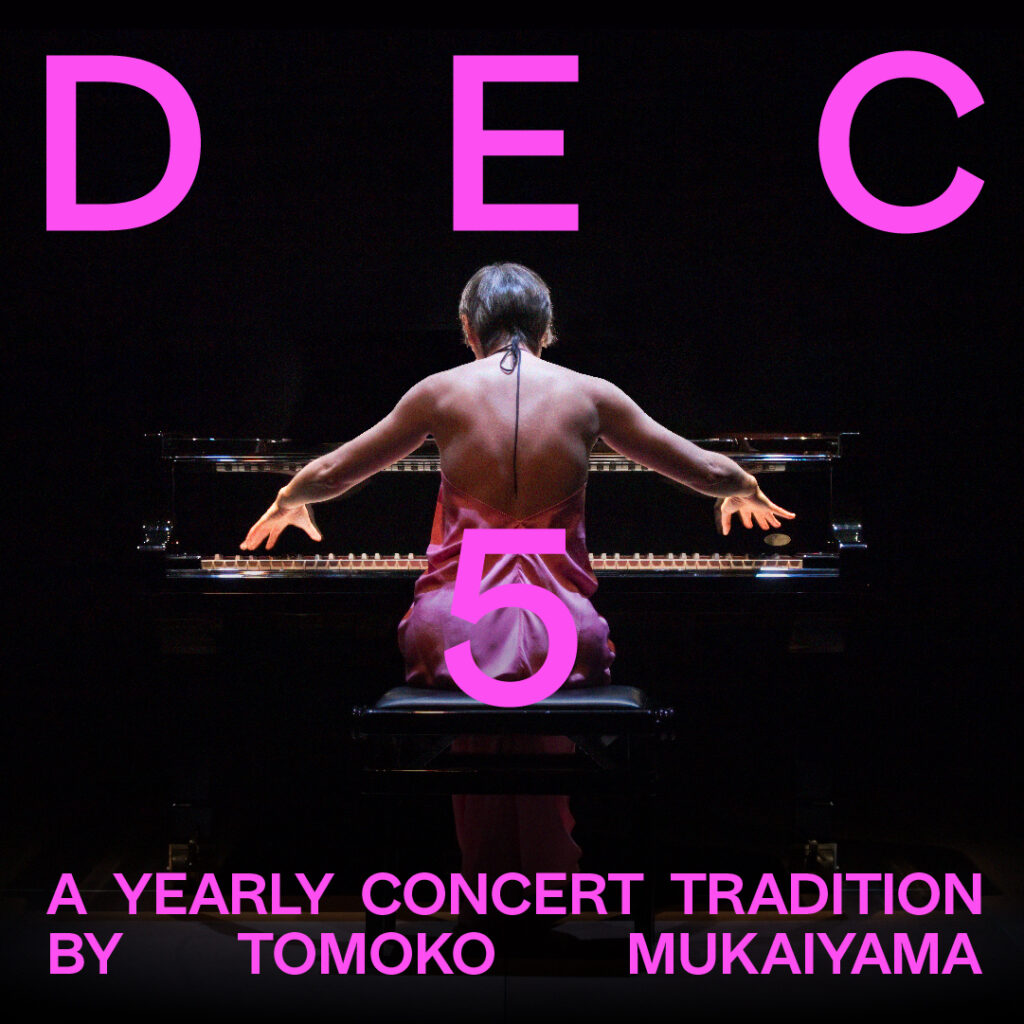 Photo: Shinji Otani, Graphic Design: Simo Tse

In the Netherlands, on the 5th December we celebrate Sinterklaas. It is a day in which family and friends come together to exchange gifts and write poems for one another.
DEC 5 concerts are inaugurated as a response to the heated discussions around the tradition of Sinterklaas, and Tomoko has been doing this concert for years since 2015.
Instead of setting people up against each other, Tomoko aims to connect people, regardless of their age or political views. Through her musical performances and through talented contributors, she focused on what unites us rather than what divides us. She changes the focus of this evening and invites everyone to join in a new tradition. 
Credits
Concept + Piano: Tomoko Mukaiyama
Production: Tomoko Mukaiyama Foundation
Supported by: Fonds Podiumkunsten