Canto Ostinato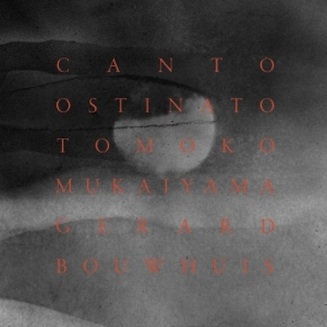 Price
: EURO 15.00
Canto Ostinato
Canto Ostinato
is the first CD produced by our own label TMF. Tomoko recorded this minimal work together with Dutch pianist Gerard Bouwhuis on two Italian instruments, the Fazioli 308. This interpretation holds a completely new and personal perspective of Simeon ten Holt's signature piece. Tomoko moves away from every resemblance to the repetitive piece being too "pretty" and simple, as it was criticized by the academic music world in the seventies. With this new recording Tomoko also aims to conquer the Japanese market to win hearts with this beautiful and well-known piece of Ten Holt.
Track listing
19:37
14:06
6:32
16:12
22:03
Product details
Label: Tomoko 0004
Release Date: 2015
Piano: Tomoko Mukaiyama, Gerard Bouwhuis
Recording date: December 1 & 2, 2014
Recording location: Grand Theatre, Groningen, the Netherlands
Record/Edit: Frank van der Weij, Hans Erblich
Instruments: Fazioli F308
Design: Goshi Uhira
Photography: Daisuke Yokota
Executive production: Tomoko Mukaiyama Foundation
This CD recording was made possible with the support of the Dutch Performing Arts Fund. With special thanks to: Evert Snel (for support of the instruments).