Tomoko Mukaiyama hypnotiseert Cenakel met Project 88
posted on January 30th 2015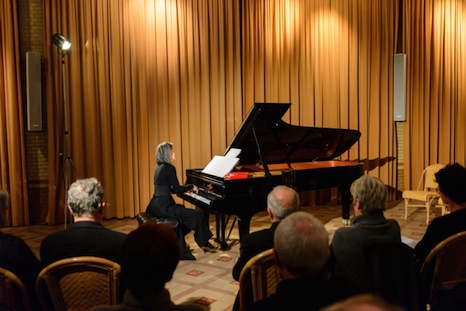 I am very happy to share with you a nice review from 3voor12 about my project 88 in Tilburg, the south of Holland. According to the journalist I made and ineffaceable impression with my musical 'tour de force'.
Read the whole review in Dutch here.
Unfortunately there are no project 88's planned for now, but I am sure I will performe these solo concerts more often in the future.
If you have not seen My Private Odyssey yet, I would like to invite you to one of these last performances. It's now or…
1 FEBRUARY – My Private Odyssey – Theater aan het Spui , Den Haag, (NL)
4 FEBRUARY – My Private Odyssey – Theater aan het Vrijthof, Maastricht, (NL)
5 FEBRUARY – My Private Odyssey – Schouwburg Amstelveen, Amstelveen, (NL)