Tomoko in Paris for a Fashion Show
posted on February 1st 2012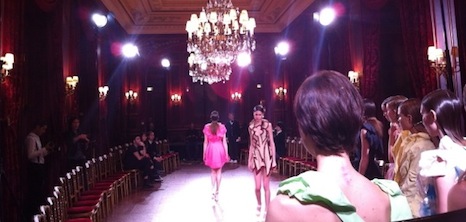 On 26 January Tomoko performed at the fashion show of Yoshiki Hishinuma –Couture Collection Spring/Summer 2012 – in Paris.
All his dresses are designed with organic materials such as rose, cherry blossom and coffee.
The photo is taken during the dress rehearsal (which in this situation has a totally different meaning than in a theatre setting).