TAR AND FEATHERS US PREMIERE
posted on February 19th 2013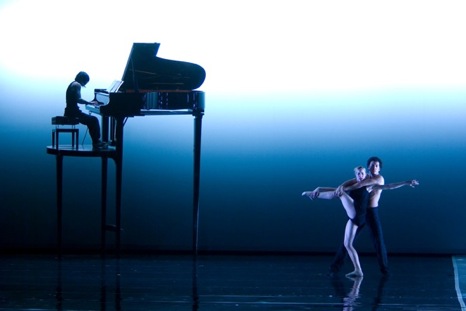 Master choreographer Jiří Kylián asked Tomoko to collaborate on his choreography Tar and Feathers. She improvises around Mozart's music at a grand piano perching spectacularly on metre-high legs. Against this stunning musical back drop, six dancers perform intriguing, mysterious movement in a surreal black and white world. This performance has been a success all around the world: from Oslo, Hong-Kong to London.
Click here for more information about Tar and Feathers.
Click here for the review by Arnon Grunberg.
Click here for the article in The Boston Globe.