1 December – Multus #1 Canto Ostinato in Groningen (NL)
posted on October 28th 2014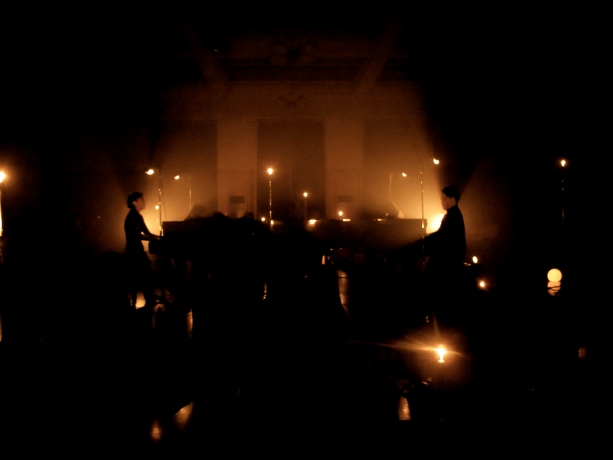 It is wonderful for me to play once again Canto Ostinato during this cold season of the year. Canto Ostinato is part I of my Multus series. In this series I bring multiple art forms together with multiple pianos and pianists to create a unique experience of music, space and time.
In Groningen I am playing with a dear colleague and excellent pianist Gerard Bouwhuis.
Bring your lights from home and connect them to our set on stage and watch time pass as the lights dim.
This unique concert will be registered for a CD recording that is planned to be released next year.
Tickets
Sunday 1 December, 20h30 – Grand Theatre Groningen, Groningen (NL)